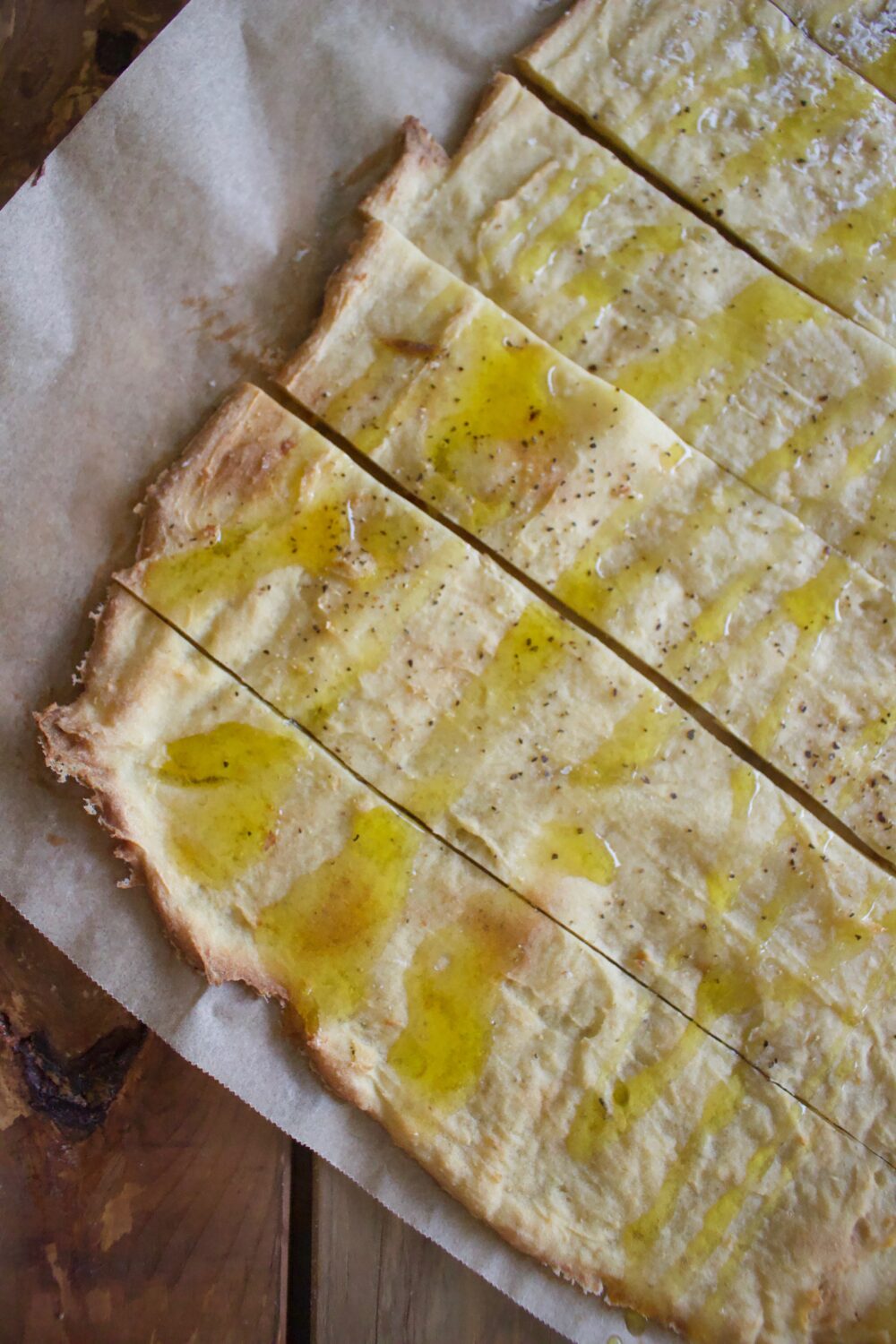 Parsnips are one of those vegetables that you either love or you loathe. While I've learned to love them over the years (mainly roasted with lots of sea salt to offset the natural sweetness), I know many others that are not in the same boat. Nine times out of ten if I mention parsnips to a friend or relative, they stick their tongue out. Funny enough, even Allie, who will eat pretty much anything and everything (even smelly pureed salmon and broccoli), spits out parsnips every time I try and feed them to her. Despite all of my attempts to hide them in purees with other veggies and meats, somehow she always can detect the parsnip. Overall, while a parsnip-loving fellow is hard to come by, a flatbread loving individual is definitely not, which is why I chose to transform the vegetable into something we all tend to love. In the end, this recipe not only lends itself well to a variety of toppings, but is super simple to make. Whether you choose to eat as is, topped with pesto and chicken, sausage and tomato sauce, or even just sprinkled with cheese and olive oil, I can guarantee you're sure to love this parsnip flatbread.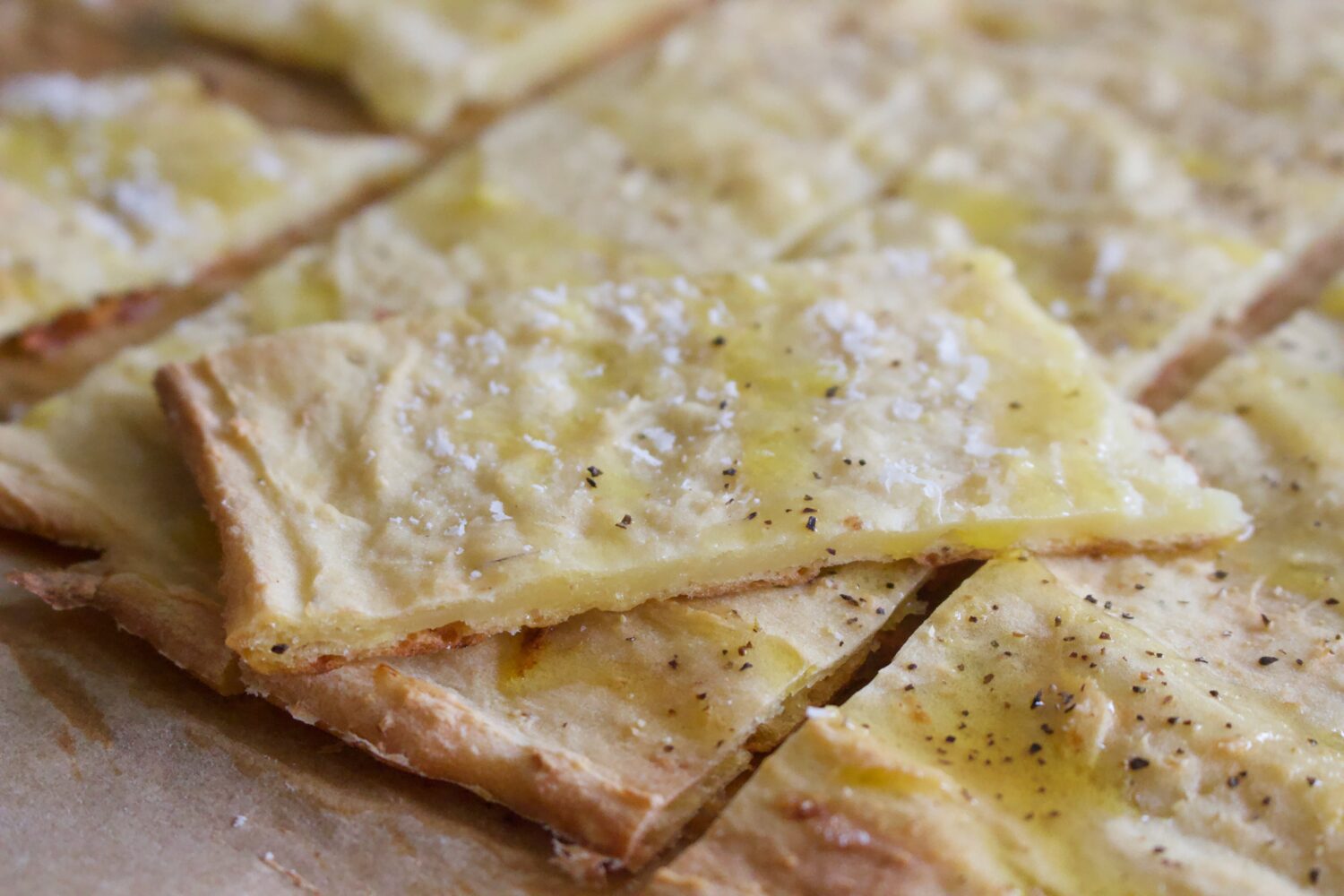 Garlic Parsnip Flatbread
Ingredients
2 large parsnips, peeled & cut into small chunks (13 oz cooked)
1 tbsp minced garlic
1 tsp kosher salt
1 tbsp extra virgin olive oil
2/3 cup tapioca flour
Process
Place parsnips into a small saucepot filled with water, boil until fork tender, then drain and place in food processing, pureeing until smooth. Add in salt, oil, flour, and garlic, pureeing again until a smooth, sticky dough forms.
Scoop parsnip dough onto a baking sheet lined with parchment, evenly spread it to 1/8th inch thick with back of a metal spoon dipped in cold water. Bake in a 350 dg preheated oven for 45-55 minutes until golden.
Remove the baking sheet from the oven and allow the flatbread to cool before slicing into pieces. Drizzle with EVOO & top with desired toppings.
Hebrews 7:25 "Therefore he is able to save completely those who come to God through him, because he always lives to intercede for them."