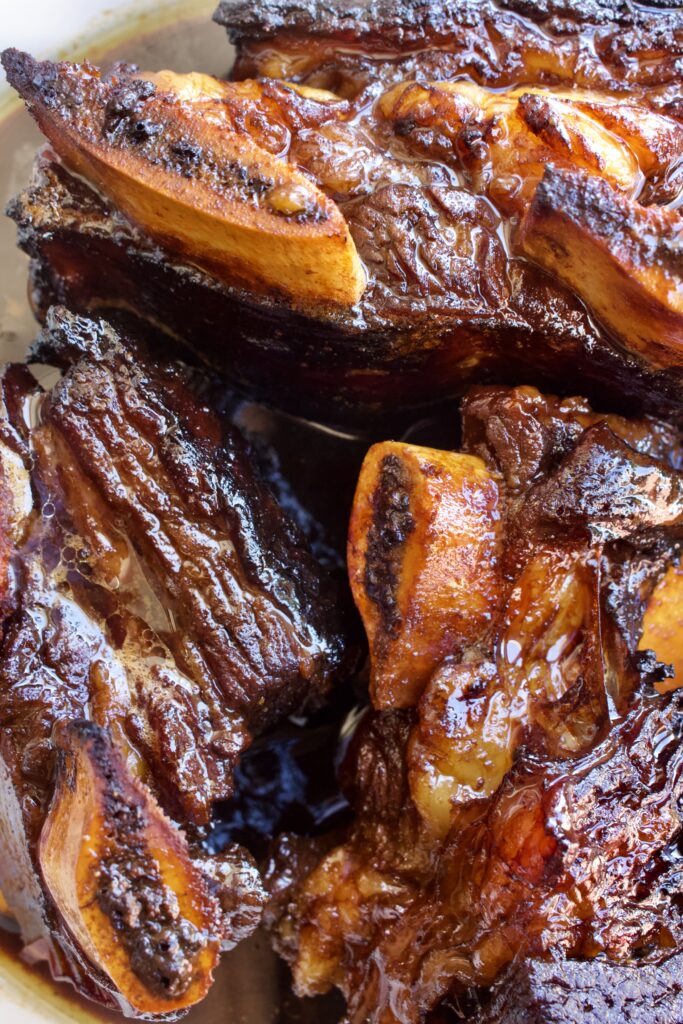 With our freezer newly stocked with a local half cow I decided it was time to share more meat recipes with ya'll. Aside from ribeye (and maybe a good, fatty smoked brisket), short ribs are easily one of my favorite cuts of beef. Braising the ribs in a coconut-amino based marinade infuses them with a perfect savory flavor and makes them super tender and succulent. What more could you want from a rib? While the addition of honey is not completely necessary, it aids in the ribs developing a nice golden color around the edges as they roast. On another note, not everyone has tigernut oil stocked in their pantry, I get it. This can be used in AIP-friendly cooking in place of nut and seed based oils. I've found tigernut oil gives dishes a similar nutty flavor found in sesame oil, which is why you will find it in today's recipe. However, if you are not in the elimination phase of the Autoimmune Protocol, feel free to sub it out using sesame oil or omit all together if necessary. It definitely won't make or break the recipe as a whole. You can also omit the salt and use gluten-free tamari in place of the coconut aminos and any plain, homemade bone broth you may have on hand. For an extra authentic dish, you can also substitute out the apple cider vinegar for rice vinegar. The choice is yours, so enjoy. These ribs are great garnished with thinly sliced scallion and a side of broccoli, cauliflower rice, or my Yellow Lebanese Rice recipe.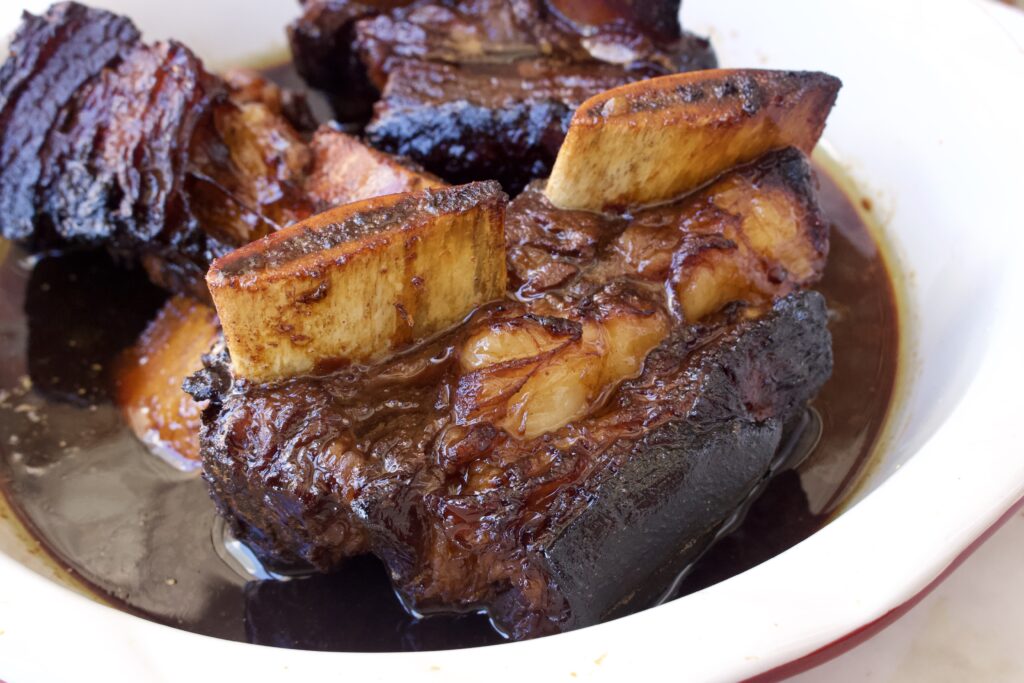 Kalbi Marinated Short Ribs
Ingredients
5 lb beef short ribs
16.9 oz carton of Thrive Market's beef broth
1 tbsp garlic powder
1 tbsp ground ginger
1 tbsp fish sauce
1 tbsp tigernut oil
1/2 cup apple cider vinegar
2 cups coconut aminos
1/2 cup honey
1 tsp sea salt
Process
In a large bowl whisk together broth, garlic, ginger, fish sauce, tigernut oil, apple cider vinegar, coconut aminos, and sea salt.
Place short ribs in a large plastic bag and pour in the marinade. Allow to marinade over night for best results.
To cook, place the beef and marinade in a large baking dish and cook for 1 hour in a 375 degree oven, then turn down the heat to 275 and cook another 1-2 hours.
Notes: Omit tigernut oil or replace with sesame oil. Omit the salt and replace coconut aminos with gluten-free tamari.
Philippians 3:20 "But our citizenship is in heaven. And we eagerly await a Savior from there, the Lord Jesus Christ,"