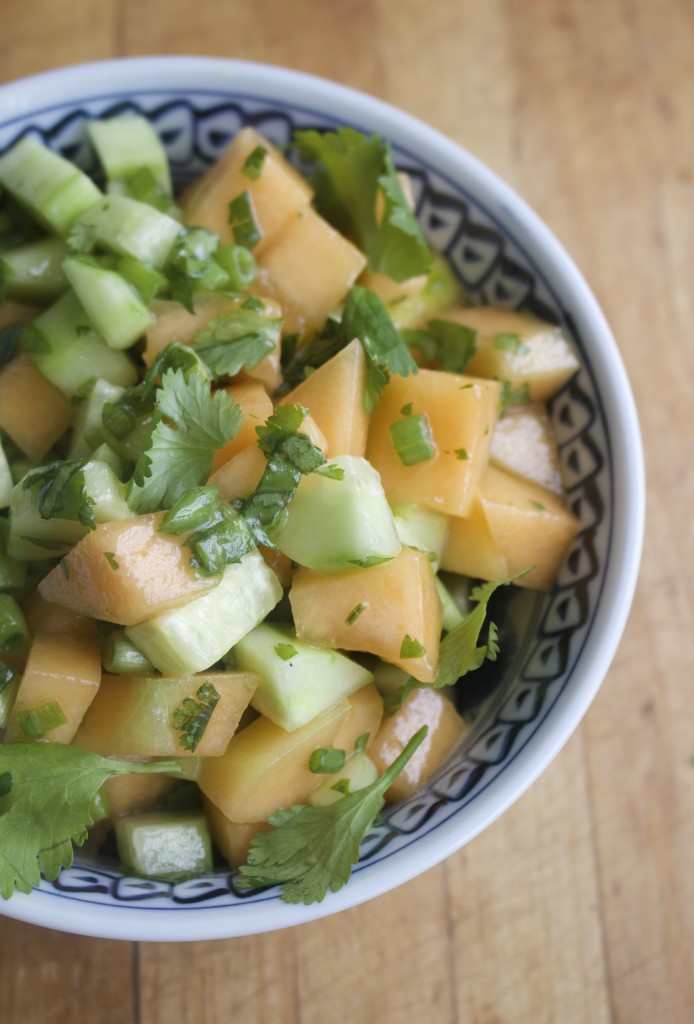 Light and refreshing, today's salsa recipe is the perfect addition to any meal to spring or summer.
After writing up a post on FODMAPs, and also eating low-FODMAP myself as a way to heal my GI tract, I wanted to share a few recipes that proved just how tasty eating without the common fermentable carbohydrates could be.  In fact, this salsa just so happens to pair perfectly with my Plantain Tortilla Chips as a crunchy appetizer or snack.  My parents had the pleasure of having the cantaloupe and cucumber salsa on many of their daily dishes.  This included on salad, with homemade chicken fingers, and as a side over some fried fish.  Truly, how you chose to serve the salsa is very versatile, as it is subtle enough in flavor to blend well with most all dishes, yet undoubtedly can brighten up any dish.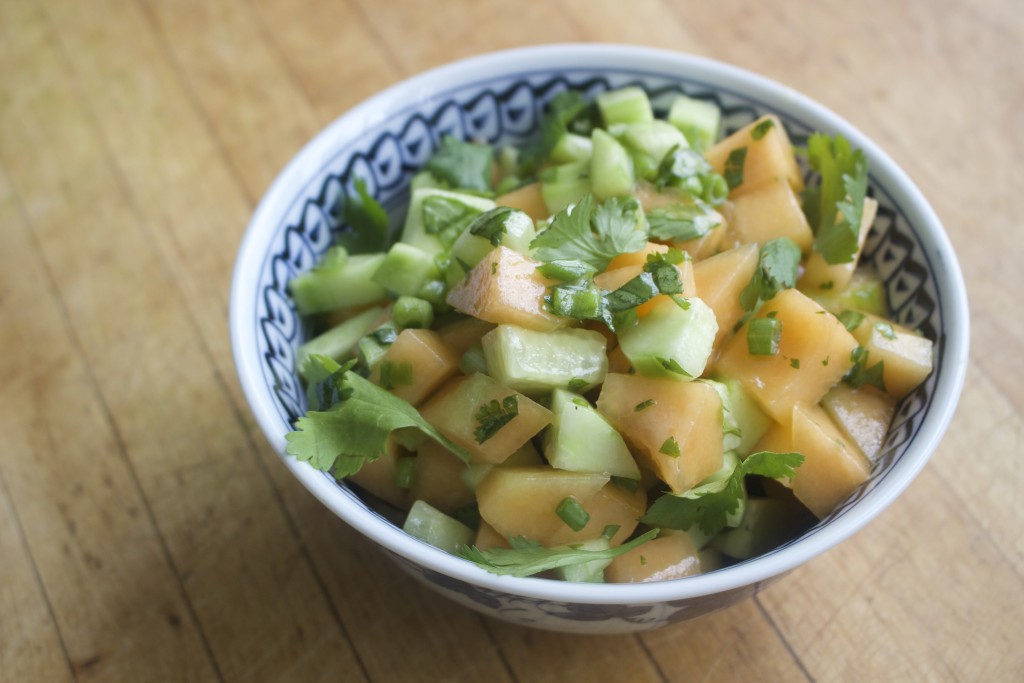 Cantaloupe and Cucumber Salsa
(Serves 4-6)
Ingredients
3 cups cantaloupe chunks
1 1/2 cups English cucumber
1 tsp sea salt
1 cup lightly packed cilantro
1/4 cup avocado oil
2 limes – juiced
1/4 cup chopped green onion
Process 
Cut the cantaloupe in half, scrape out the seeds, shave the skin off, and cut into 1/4 inch cube sized chunks.
Peel cucumber, cut in half, then cut into further slices, and chop the slices into 1/4 inch cube-sized chunks similar to that of the cantaloupe.
Lightly chop the cilantro leaves, juice the limes, chop the green onion into small slivers, and place all of the items in a large mixing bowl.
Mix in sea salt and avocado oil to the bowl.
Add in chopped cantaloupe and cucumber, tossing until the ingredients are evenly incorporated with each other.
Recipe Notes
Olive oil also works great in place of avocado.
James 1:19 "So then, my beloved brethren, let every man be swift to hear, slow to speak, slow to wrath"