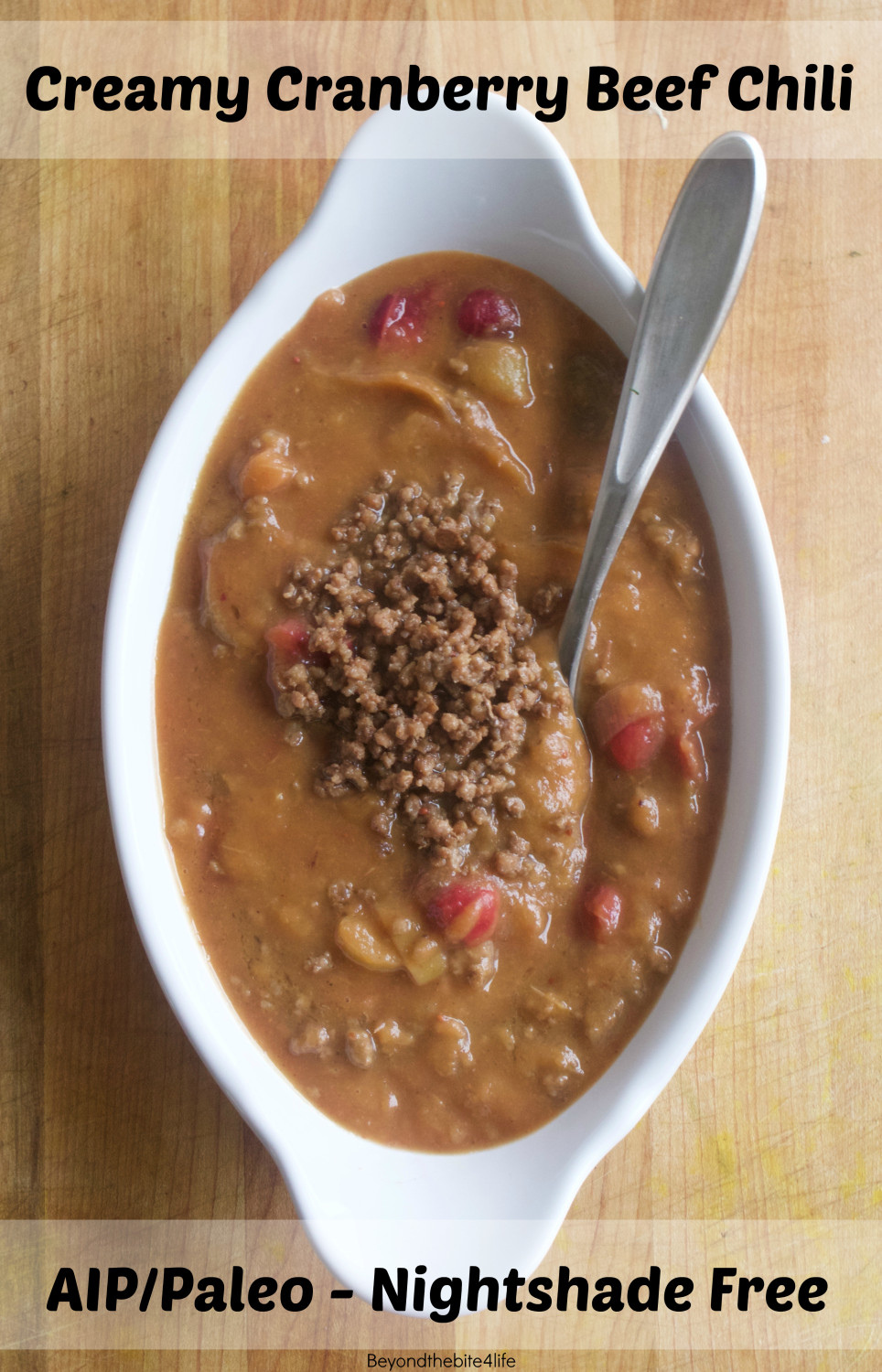 Today's chili started out as one of those "everything but the kitchen sink" recipe.  You see, I'm all for taking random ingredients that are going bad in the pantry or fridge, and turning them into a tasty dish.  Lately, there have been a bunch of old bananas around the house, which I have been making banana bread and things of the sort.  There are also two huge bags of oats in the bottom of our kitchen closet, which I have ground into flour and am using to bake for all of my housemates.  This chili on the other hand, was created due to having dozens of sweet potatoes stocked up from a local farm CSA, while also having an abundance of leeks stalks due to me only being able to eat the green part.  The freezer was full of leftover cranberries from the two years we have had Thanksgiving in Nashville as well, while the parsnips were simply leftover from a past Whole Food's run and were looking a little worn down.  So, what do I do? I throw all of the ingredients in a pot and make soup! You can't go wrong with soup, especially when it is frigid outside.  That being said, because I live in a house full of guys, I have to make sure that my soups are substantial enough to fill them up.  Much like my Roasted Butternut Leek Soup with Bacon, today's chili is not only very satisfying, but is a nutritional powerhouse.   The meat you choose to fill it with is also quite versatile, as you can use shredded beef, pork, or chicken from a leftover roaster.  Due to the cranberries being naturally very tangy, I added a bit of maple sugar, while the sweet potato and leeks also act to counteract the natural sourness of the berries. Overall, despite this being a chili free of nightshades, it got a two thumbs up from all of my housemates, ensuring that your friends and family will thoroughly enjoy it as well.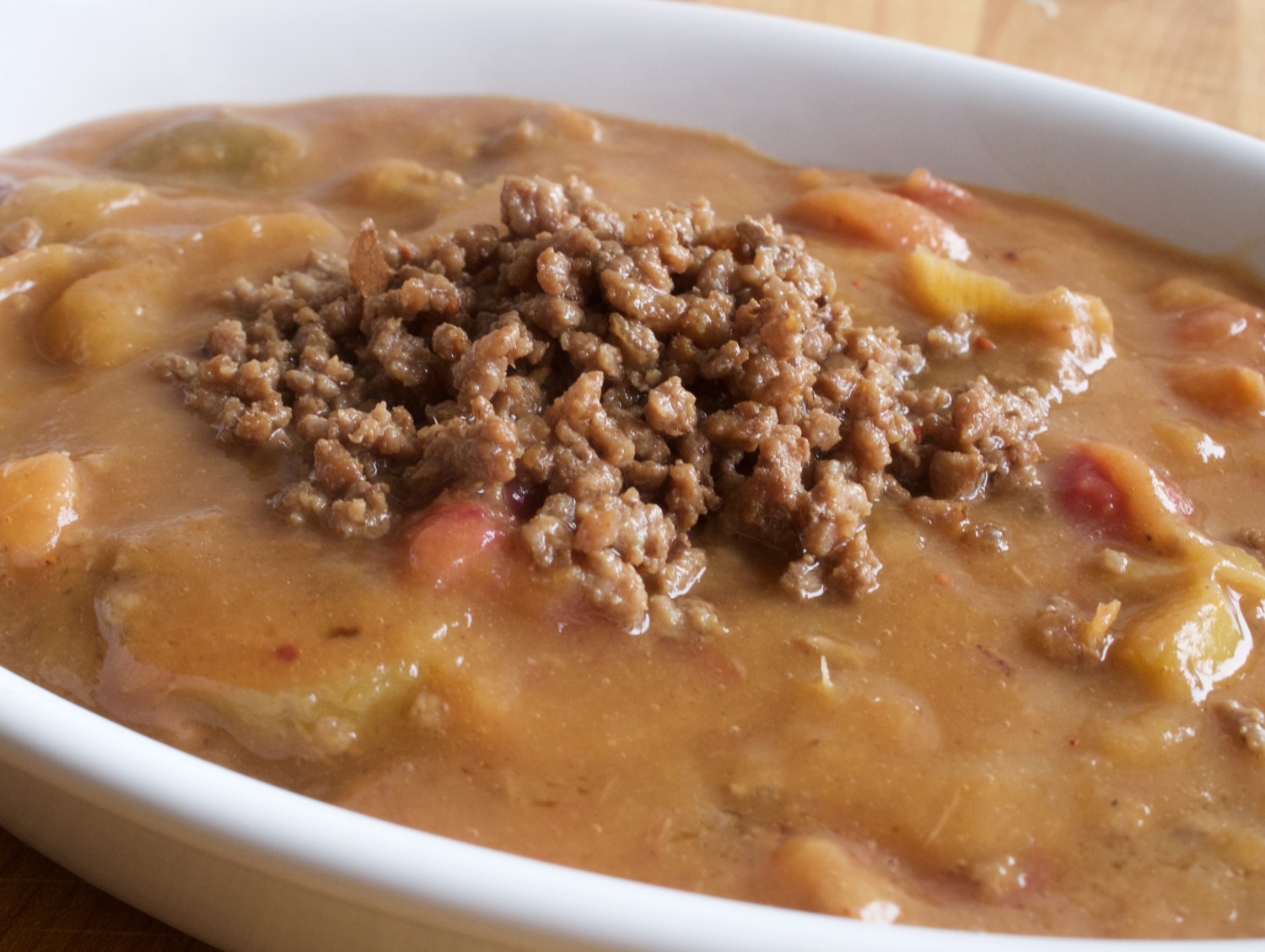 Creamy Cranberry Beef Chili
(Serves 6-8)
Ingredients
5 cups marrow stock
1 lb ground beef
2 cups sliced leeks
2 cups fresh cranberries
1 1/2 cups sweet potato chunks
1 1 /2 cups parsnip chunks
1/4 cup fresh minced ginger
1/4 cup maple sugar
1 1/2 tsp sea salt
Process
Place 3/4 tsp sea salt, cranberries, sweet potato, parsnip, ginger, maple sugar, bone broth, and leeks a large stock pot.
Bring the mixture to a boil and then turn down to a simmer, allowing everything to cook until the sweet potatoes and parsnips are fork tender.
Transfer the 3/4 of the mixture to a high speed blender and blend until smooth, then pour back into the pot.
In a large skillet, brown meat with remaining 3/4 tsp sea salt, and once cooked through, add to the large pot with the puree, stir to combine, and serve.
John 13:34-35 "A new commandment I give to you, that you love one another; as I have loved you, that you also love one another. By this all will know that you are My disciples, if you have love for one another."