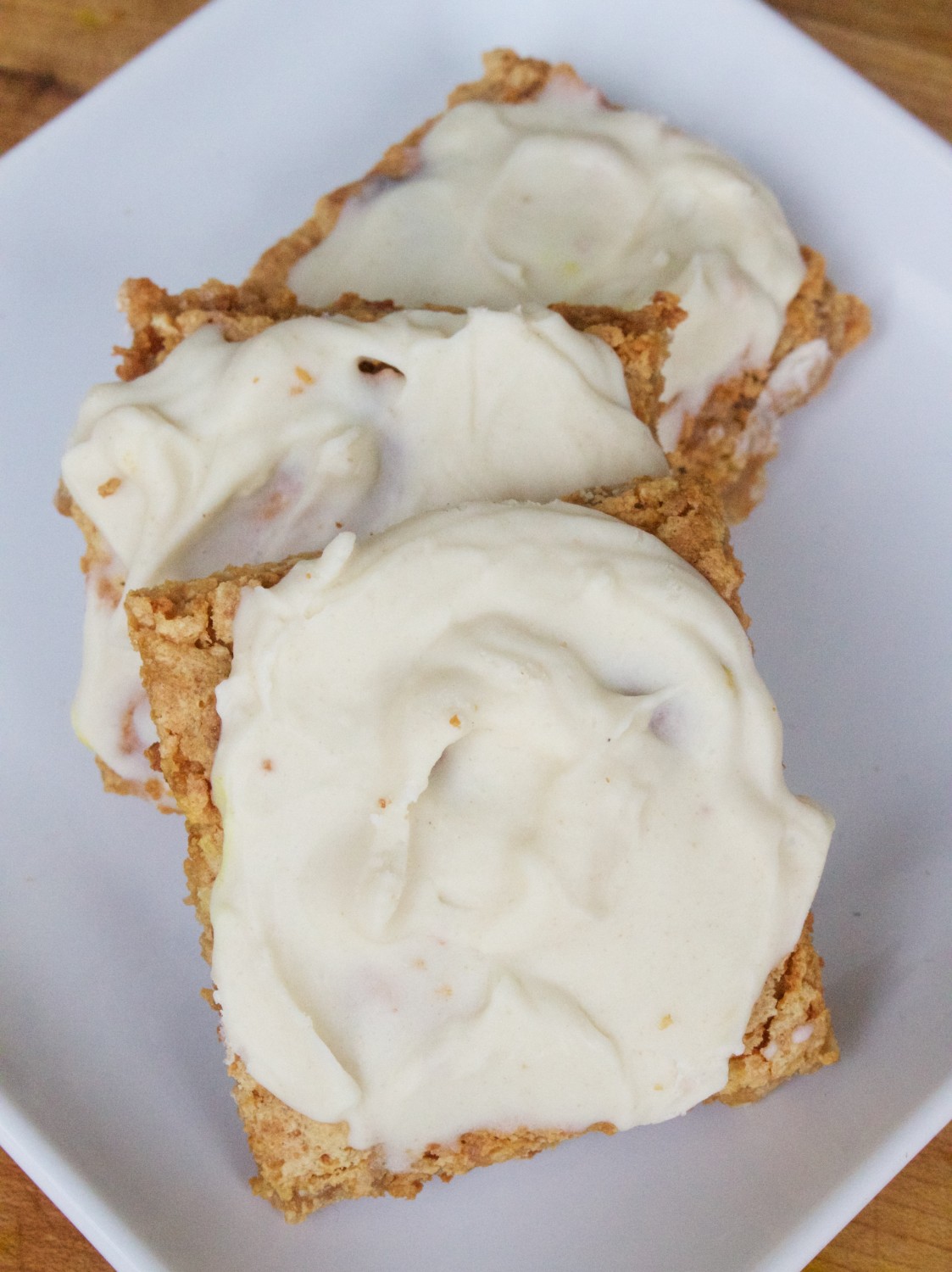 Today's recipe is one for all of the individuals like myself that have found healing through the Ketogenic diet.  There is a lot of "controversy," should I say, about going keto while healing from an autoimmune disease.  However, all science aside, I believe it all ultimately comes down to the specific individual and their bodies personal needs.  Some women lose their cycle on keto, while my endocrine system on the other hand was, and continues to be, the happiest its ever been.  Some individuals lose weight, I on the other hand was able to reach "normal" range once again, after battling severe weight loss for years.  Some can't focus, are lethargic, and just overall feel bad on a ketogenic diet.  I for one, feel quite the opposite.  This is not to say that I do not follow the Autoimmune Protocol.  Rather, I have found that by combining the two, my health is at its best and able to move forward in healing.  A sure sign of this is the ability to slowly reintroduce a few foods, all of which just so happen o be consumed on the Keto diet, ultimately helping me expand my diet  (i.e. ghee, grass-fed butter, eggs).  The reintroduction of eggs alone has made things a lot easier in the realm of baking, which brings us to today's recipe.  While both a AIP & Keto diet should be focused around real, healing foods, I believe we all deserve a treat every now and then (especially when their persistent efforts to heal are slowly but surely proving to be helping). So, while I am a girl head over heals for good chocolate (nothing better than brownies, am I right?), my mast cell disorder makes cocoa a big no-no.  Therefore, I decided to try and make a bar similar to that of a brownie, only full of vanilla in flavor.  My inspiration ultimately stemmed from Joshua Weissman's  (aka Slim Palate) 1 lb Chocolate Brownies, which, by the way, are beyond amazing and always a crowd pleaser.  Today's recipe is almost like a chewy blondie, without the chocolate chips, though you could easy add some and skip the frosting if you'd like. The collagen powder gives the bars a big punch of protein, while the cocoa butter lends a subtle "chocolate" taste, without the actual cocoa.  Overall, these vanilla frosted cookie bars are quite scrumptious, and serve as just the perfect dessert for anyone looking for a little indulgence.  After all, life must be lived.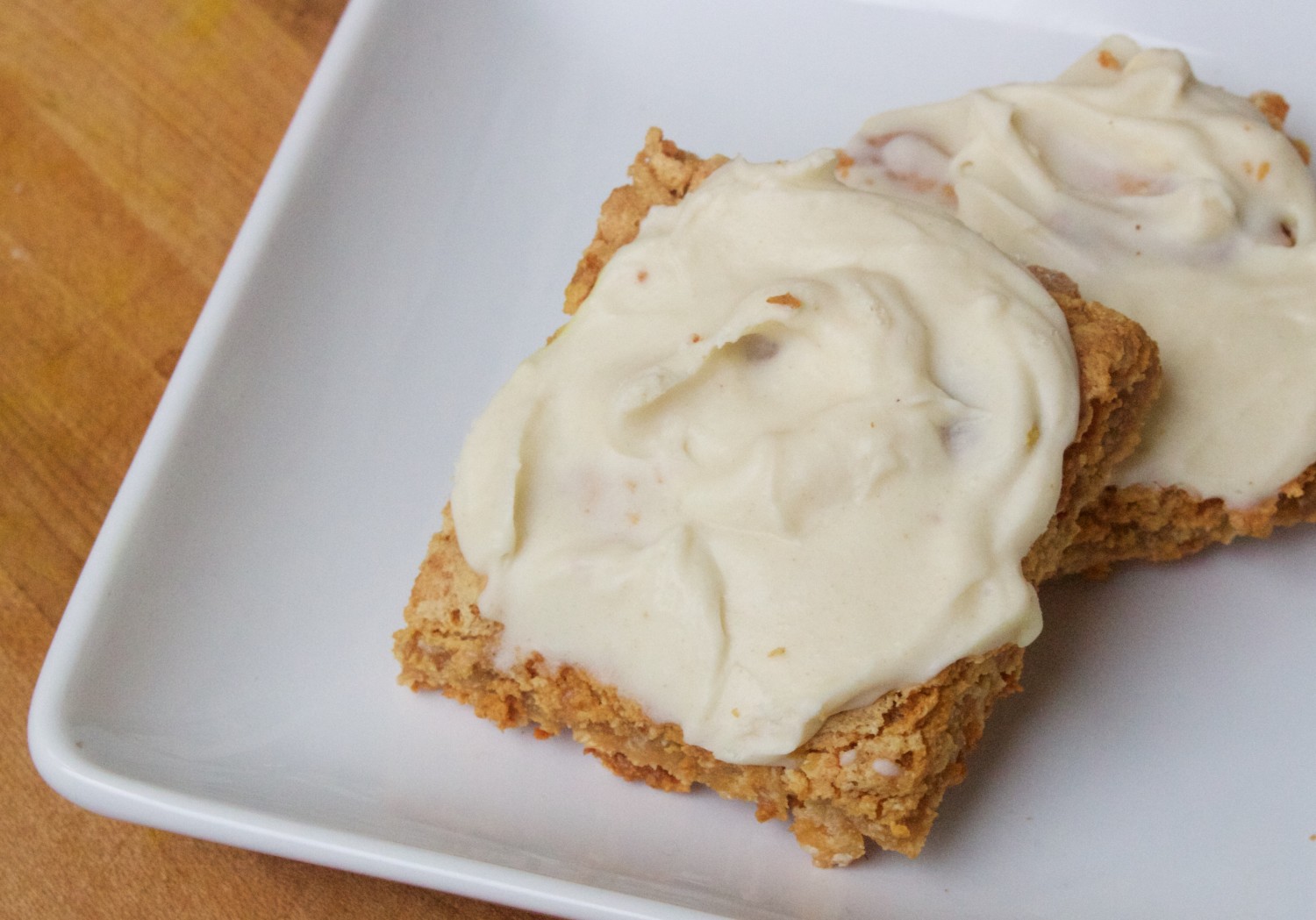 Chewy Keto Vanilla Frosted Cookie Bars
(Makes 16) 
Ingredients
Process
Preheat oven to 350, grease a 8 inch brownie pan, and line with parchment paper.
Melt cocoa butter and ghee separate.
In a food processor or stand mixer, beat together egg, sugar substitute, ghee, and vanilla until smooth, then slowly pour in cocoa butter until fully incorporated.
In a separate bowl, whisk together baking soda, sea salt, coconut flour, and collagen powder, then mix into wet mixture.
Pour the batter into the prepared baking pan and place in the oven to bake 25-30 minutes until set and golden around the edges, then remove from the oven and allow to cool completely before removing from the pan.
Once cooled completely, frost with vanilla icing or eat as desired.
Recipe Notes
The bars must cool COMPLETELY before removing from the baking pan.
It is important not to over beat the mixture after pouring in the cocoa butter, as it will separate. If this happens proceed with the recipe! The ingredients will fix themselves while baking.
Job 36:32 ""He covers His hands with the lightning, And commands it to strike the mark."